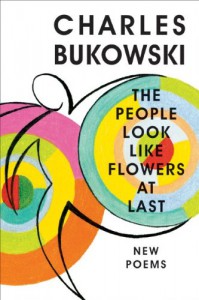 Bukowski's poetry is very different from anything I have ever read before. A couple of years ago I probably wouldn't even have classified it as poetry, because of the complete absence of embellishments and dainty rhymes.
But that would have been a terrible mistake because even though this isn't classical poetry in the style of Shakespeare and Shelley, it is lyrical nonetheless. Bukowski's writing can only be described as raw and brutally honest, and his poems isn't insightful and moralizing puzzles, but simple observations from a trivial everydaylife.
And perhaps that is the most admirable thing after all: to be able to find and capture the poetic wonders of a simple average life, without the need to disguise it in complex metaphors and long words.